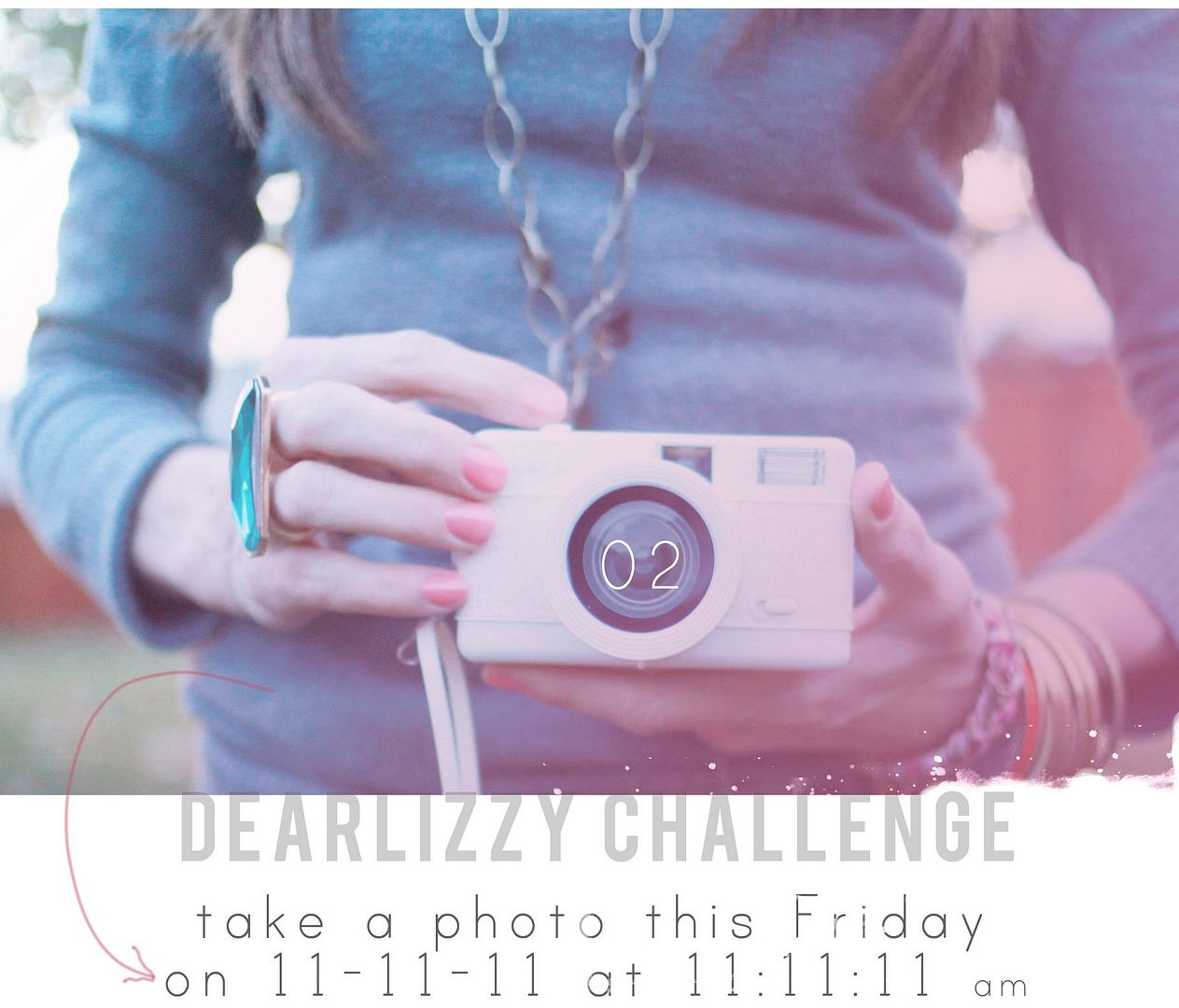 I took the challenge....This is me today on 11.11.2011 at 11:11am. Thanks to

Lizzy

for posting the challenge! ( she's one of my very favorite bloggers!) ♥
Did you take a picture too?


I am thinking of taking another one tonight at 11:11pm....after all, how often will this happen?! Happy Friday!